Statistics
We have 108 registered users
The newest registered user is adampai

Our users have posted a total of 4613 messages in 733 subjects

Who is online?
In total there is 1 user online :: 0 Registered, 0 Hidden and 1 Guest

None

Most users ever online was 14 on Tue Jun 20, 2017 10:42 am

steam

July 2018
Mon
Tue
Wed
Thu
Fri
Sat
Sun

1

2

3

4

5

6

7

8

9

10

11

12

13

14
15

16

17

18

19

20

21

22

23

24

25

26

27

28

29

30

31

Calendar
Welcome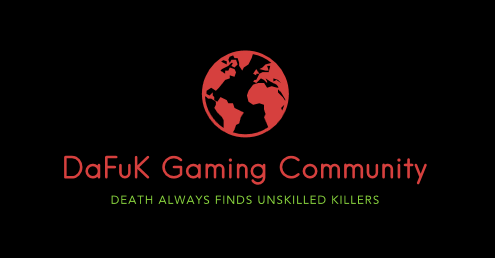 Welcome to the DaFuK Gaming Community , a multi-gaming community that tries to focus on the one thing that matters when gaming . Fun. Created in 2007 , we always made sure that we kept on having a laugh and trying not to get too serious , although sometimes you would think its was actually life or death with the colourful language on comms .... Within the community DgC has a clan that are always looking for members , just ask one of the admin if you want to join . If its just a fun filled community your after then DgC welcomes you just as much. Register now for free and come meet the rest of the community . Remember to post in the introduction section as this is the best way to get to know others and obviously for them to get to know you .We invite all clans and gamers to come join and connect with other clans and possible new clan mates
ADS DISABLED FOR REGISTERED MEMBERS
Next Event Night
Hey fellow car football experts , we thought it was time to arrange another hour or 2 in the stadiums of craziness . We know we aint the ronaldos of the carfootball world and we spend most of the time shouting " where's the ball , its in !" etc . And lets face it , it wont be a DgC event without the craziness and laughs, so react to show interest then we can get the numbers and names added ... I think there should be red cards for certain players , you know who you are ... .

15th july 9pm gmt
Get to know your fellow community members

Fri Jul 13, 2018 7:42 pm by pulse
Hey everyone , right it's Ok for us that use  regular voice chat or text chat to sit and look at members and say , they never get involved or they never join comms.  And I'm usually one of them . But we've all got to know each other better and feel comfortable on comms with each other but to those that don't use it . It can be a scary so this weekend we're going to have another meet n greet event . We will all join chat lobby 1 , and basically get to know you all so the next time your on , you feel a little bit more at ease joining in. There also will be a events text channel , for anyone a little too shy to talk straight away , where you can listen to us chat on comms and join in by way of texting until you feel comfortable joining in. This MEET N GREET event will take place 14th July @9pm gmt.  Come listen and join in the utter piss we chat and also get to know us.
Comments: 0
Junes Giveaway

Mon Jul 02, 2018 8:50 pm by pulse
*** GIVE AWAY NEWS ***


As you have probably noticed, the winner of the June Giveaway has not been drawn yet, we will do this on saturday 7th of July whenever Bubba is back . Good luck to all that entered , and the july giveaway prize will be posted soon
Comments: 0
Canadian crazy lady returns

Mon Jun 18, 2018 8:44 pm by pulse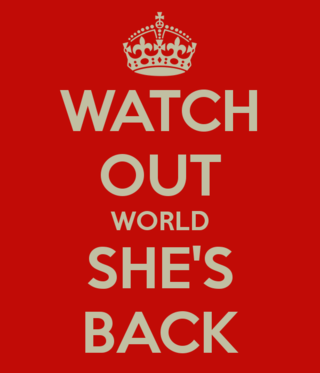 For those that were with us whenever we were trying out new names and we created the community BgG.  You will remember when DizzyBitch  was one of the admins we had and  that helped the community grow and grow. Whenever I took a " episode " and deleted the group we kind of parted ways . Still kept in touch but not as admins of the same group but as friends in the gaming world .  For ages  I've been asking her to come back and help dafuk blossom like she did bgg.  Well after months of sending her threatening letters through the post , throwing bricks through her windows with notes attached and generally harassing her , she gave in. I'm glad to have you back where you belong lady  . Now let's get more victims , I mean members ...
Comments: 1
No Cheat